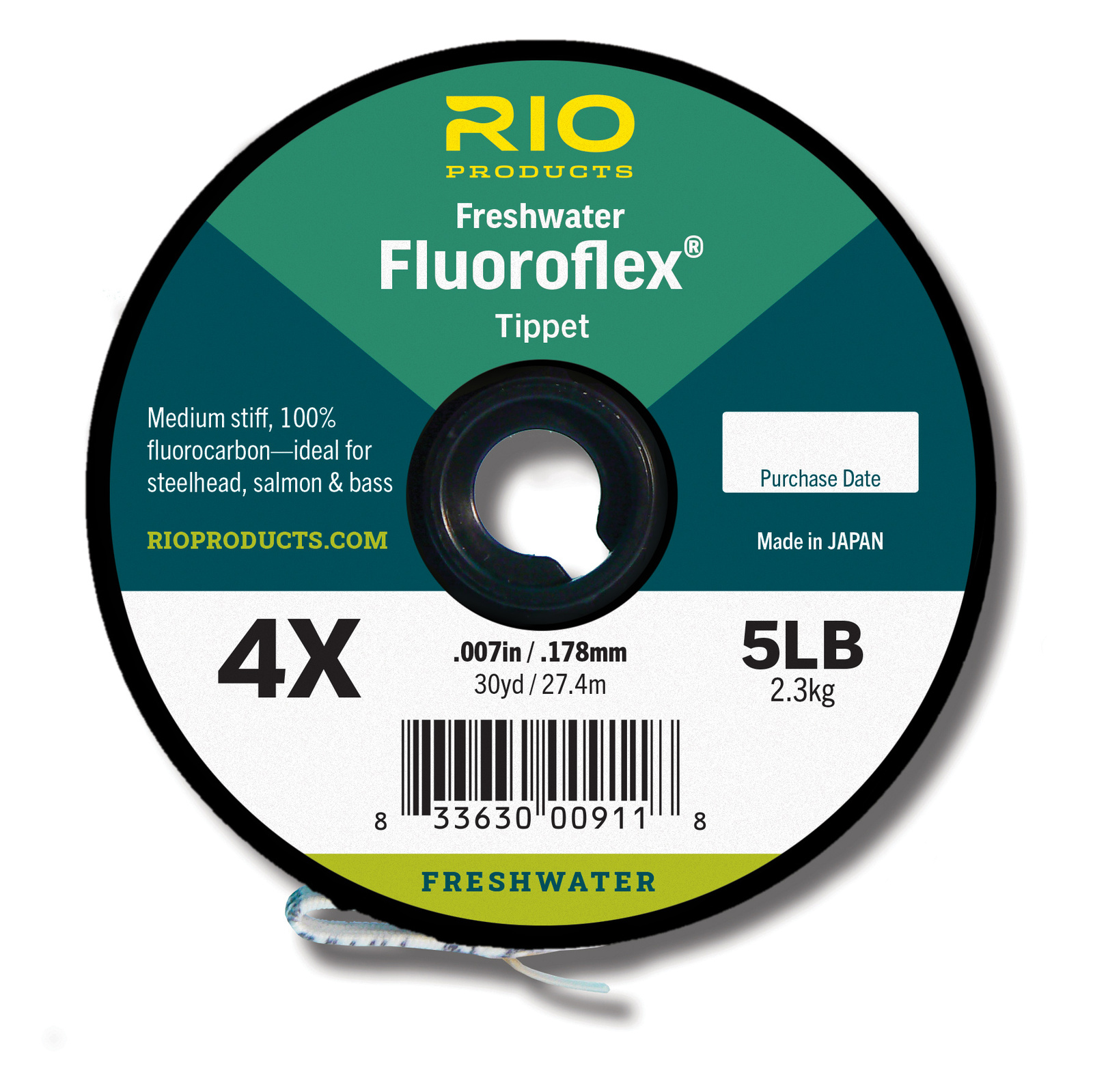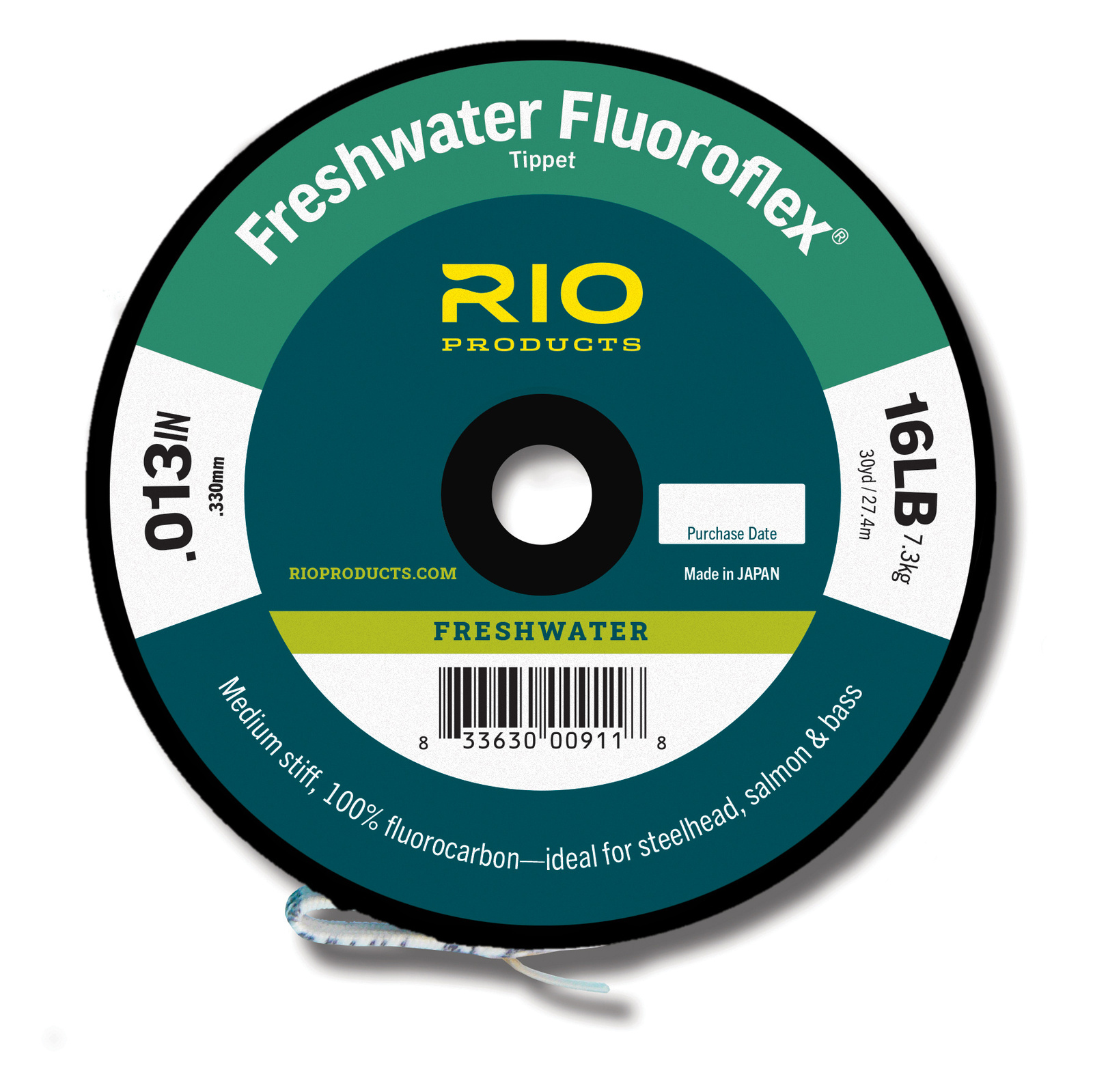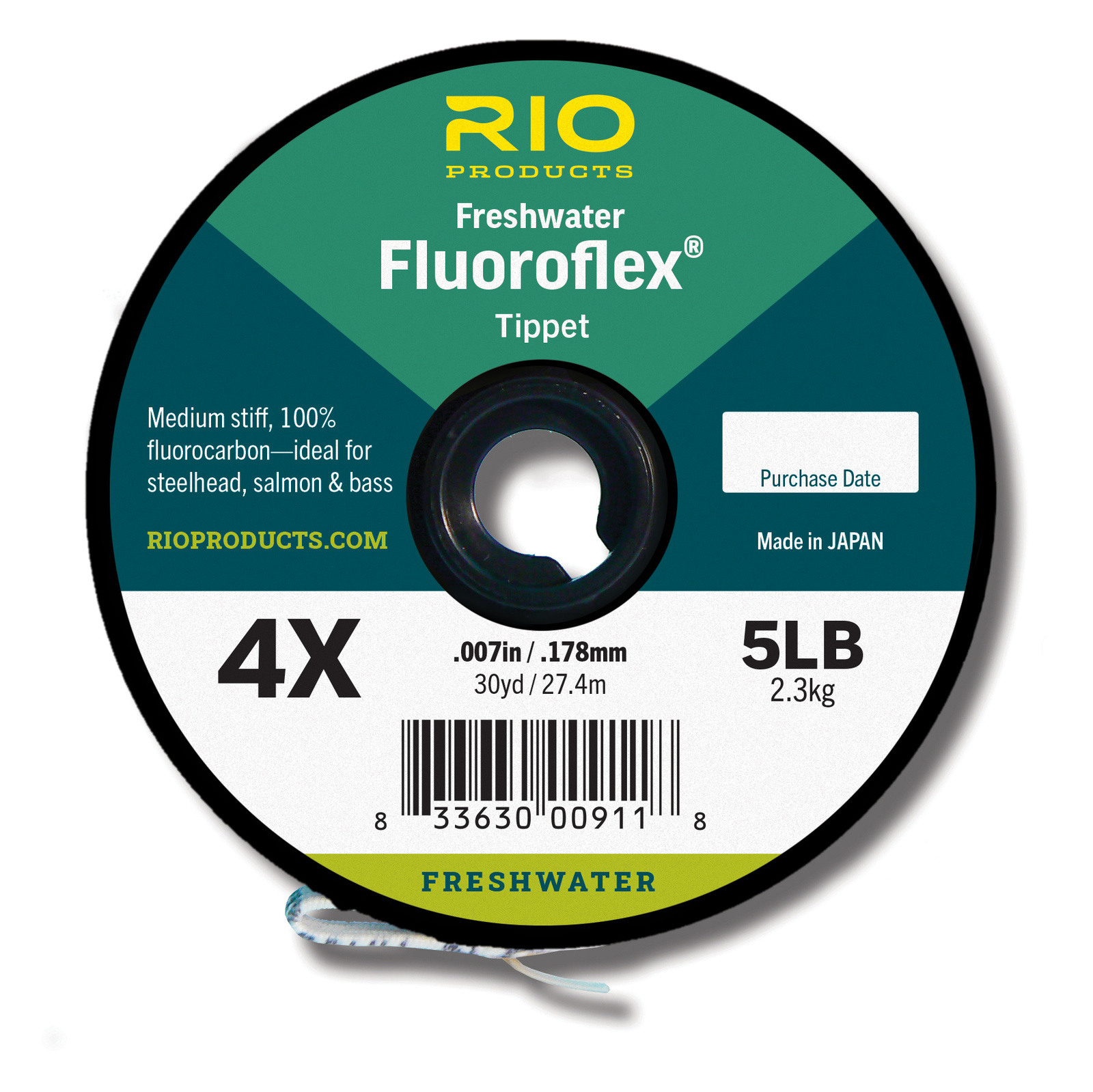 Rio Freshwater Fluoroflex Freshwater Tippet · 2x · 90 ft
We price match
Returnable
Is this fishing gear right for you?
Get fast, free advice from an expert
We haven't found this product listed elsewhere. If you find a lower price, let your expert know - we'll match it!
Ask a fly fishing expert a question about this product
What should I compare this to?
Can you show me more like this?
Is this right for me?
What's a cheaper option?
What's a more premium option?

Ask your own question
The Rio Freshwater Tippet Fluoroflex Freshwater is a fluorocarbon tippet material designed to be used by freshwater anglers chasing steelhead, salmon, trout, and bass. This is available in spools that range from 0X - 7X and 16 and 20 lb. test strength. This material is ideal for subsurface flies.
Key Features:
Abrasion Resistant – This line is more abrasion resistant than nylon mono for increased durability.
Near Invisible In Water – Fluorocarbon is nearly invisible in the water aiding with stealth.
Ideal For Large Flies – The stiffness of this line is ideal for working with larger flies.
Fly fishing type
Dries, Indicators, Poppers/Big Dries, Stillwater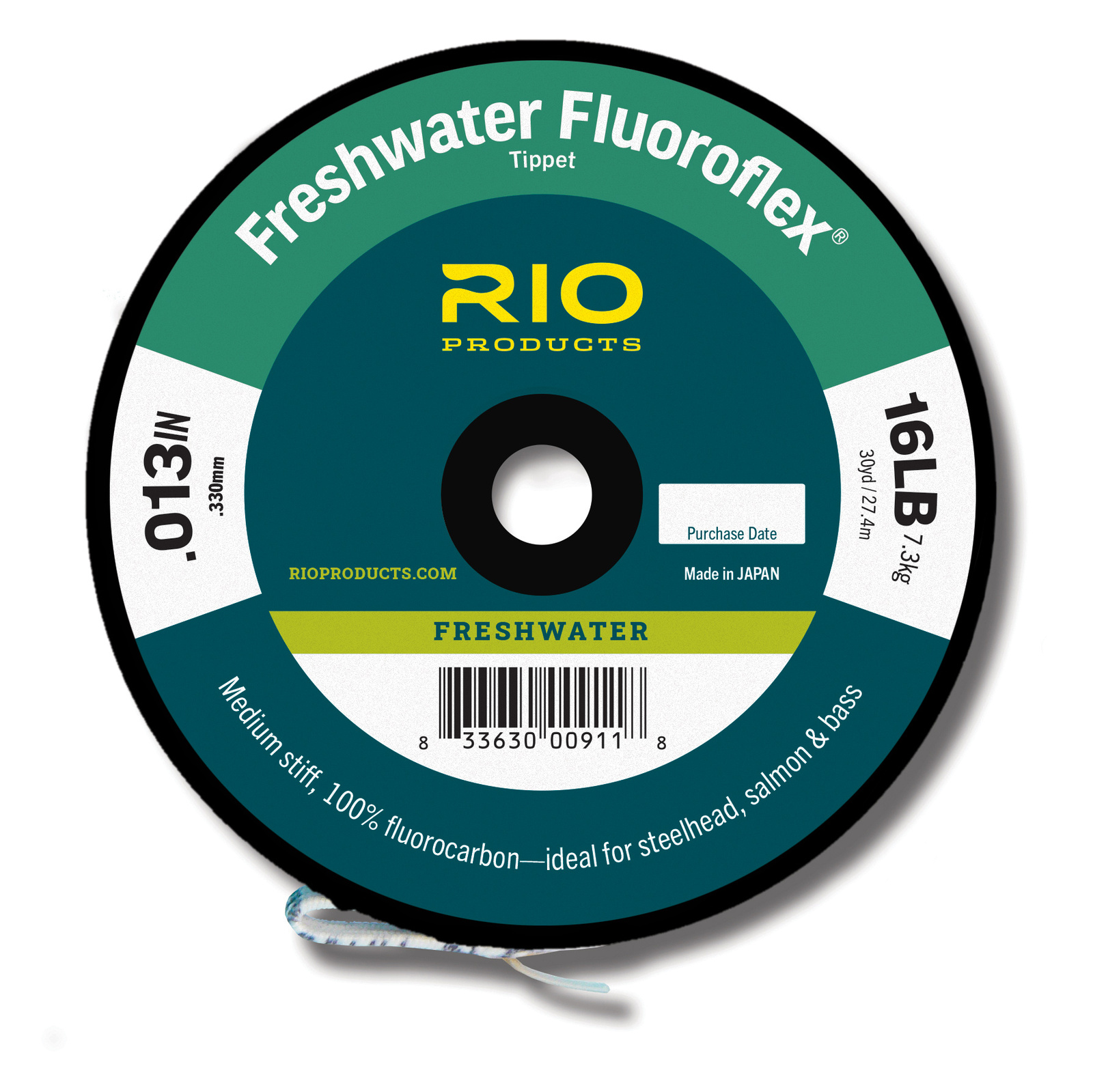 Recommended by Curated experts
Is this right for you? Chat with an expert to learn more about this product, compare it with similar options and get personalized recommendations
Would an expert recommend this fishing gear for you? Find out now!