Sage Trout Fly Reel · 6 - 8 wt. · Bronze
We price match
Returnable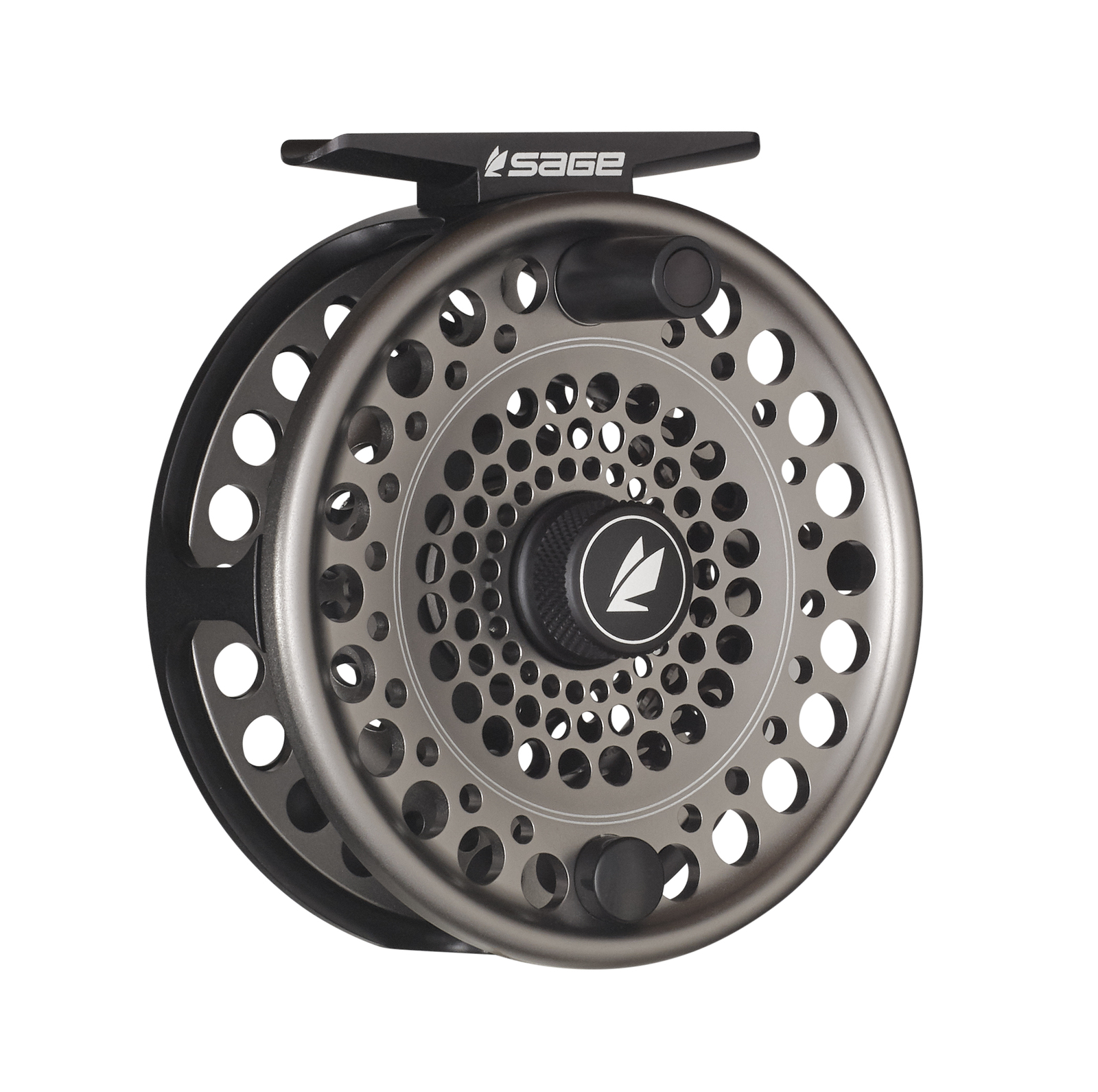 Is this fly fishing reel right for you?
Get fast, free advice from an expert
Price comparison
You're getting the best price
Stillwater Fly Shop

+ free shipping
$425.00
Ask a fly fishing expert a question about this product
Is this right for me?
What's a cheaper option?
What should I compare this to?
Can you show me more like this?
What's a more premium option?

Ask your own question
The Sage Trout Fly Reel is designed to balance with just about all trout fly fishing rods. The full-framed reel is aesthetically designed to be a throwback to older fly reels. This reel, however, is very modern; Available in 6 models, this reel will cover 3-8 fly rods for just about any trout, steelhead, or salmon fishing need. Anglers of all skill levels would use this. Key Features:
SCS Drag System – The sealed drag system is designed to stop large fish.
Narrow Profile – This will help with smoothly laying the fly line on the spool during retrieval.
Adjustable Drag Knob – The drag adjustment knob makes changing the drag smooth and easy.
Reel Material
6061-T6 aluminum, Aluminum, Carbon
Recommended by Curated experts
Is this right for you? Chat with an expert to learn more about this product, compare it with similar options and get personalized recommendations
Would an expert recommend this fly fishing reel for you?
Jesi Scott
Verified fly fishing expert
Reviewed Jul 13, 2022
This is a modern designed reel but with an ode to the more traditional styled reels. It has a large arbor for quick line retrieval, machined aluminum full-frame construction, easy conversion for left or right hand retrieve, and a concave arbor design for greater strength and more capacity.
Baily Dent
Verified fly fishing expert
Reviewed Jul 13, 2022
This reel has a smooth drag and is tough and durable to stand up to your 25+ days a year on the water. Has a fully sealed drag which is going to help keep it in working order for many years to come. It is perfect for the trout specialist, but with the sealed drag, it is good for any type of fly fishing including salt.