Fishing expert Stefan
recommended it to a customer in Ilion 15 days ago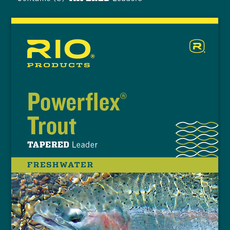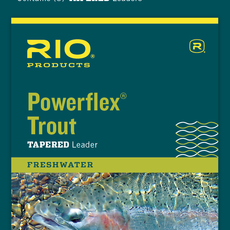 Rio Freshwater Leaders Powerflex Trout Leader Selection · 3x · 9 ft · Clear
We price match
Returnable
Is this fishing gear right for you?
Get fast, free advice from an expert
We haven't found this product listed elsewhere. If you find a lower price, let your expert know - we'll match it!
Ask a fly fishing expert a question about this product
What's a cheaper option?
Can you show me more like this?
What's a more premium option?
Is this right for me?
What should I compare this to?

Ask your own question
The Rio Freshwater Leaders Powerflex Trout Leader Selection was designed specifically for trout fishing anglers. Each pack comes with 3 different leaders covering the most common trout leader sizes. The aggressive taper of the leaders makes casting easier for delicate fly presentations. The length of each leader is 9ft. Key Features:
Powerful Butt Section – The butt section provides the muscle to cut through the wind and turn large flies over.
Maximum Strength – These leaders have strength and abrasion resistance added to them.
Soft Tip – The soft, flexible tip allows for delicate presentations of flies.
Recommended by Curated experts
Is this right for you? Chat with an expert to learn more about this product, compare it with similar options and get personalized recommendations