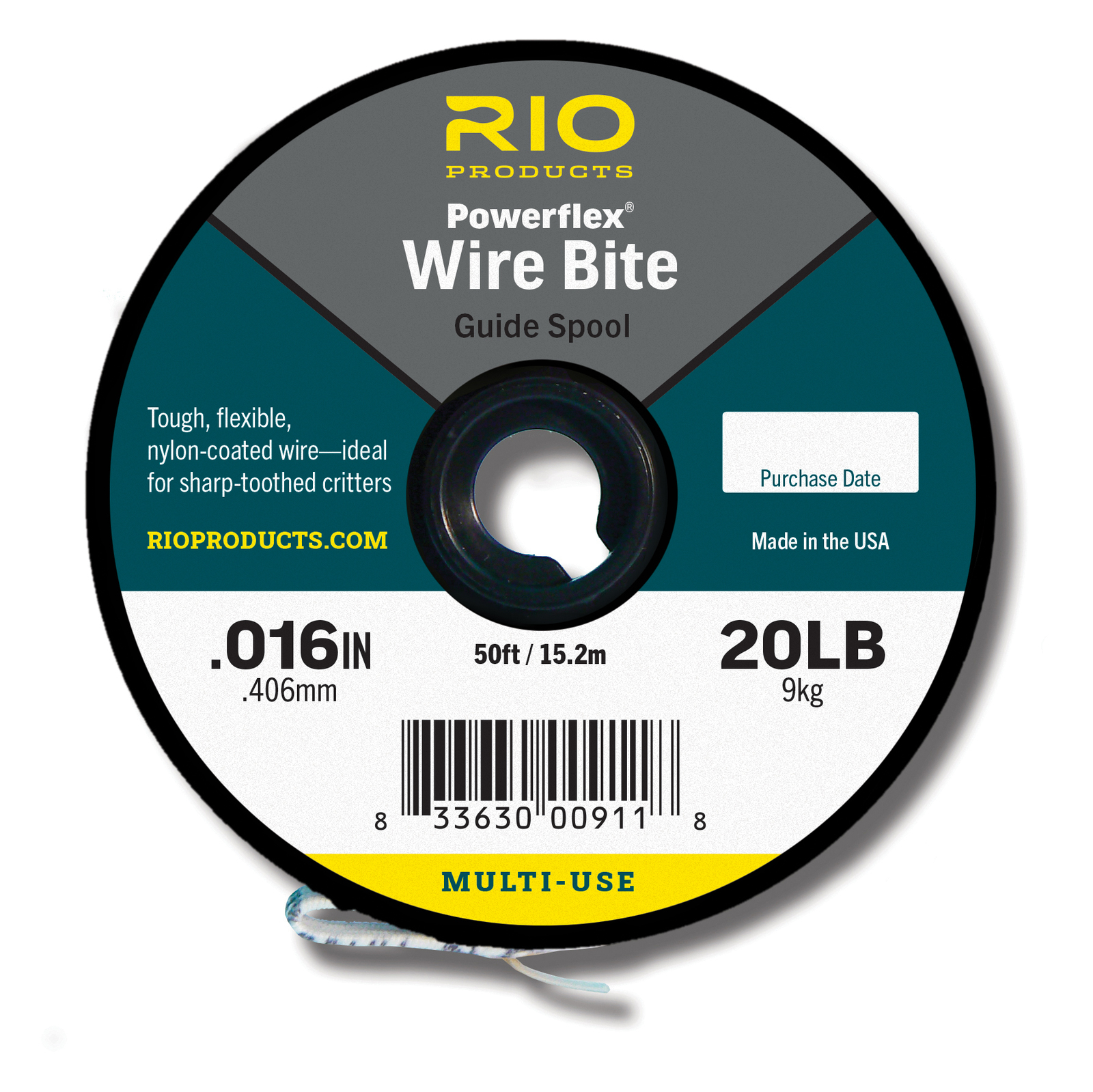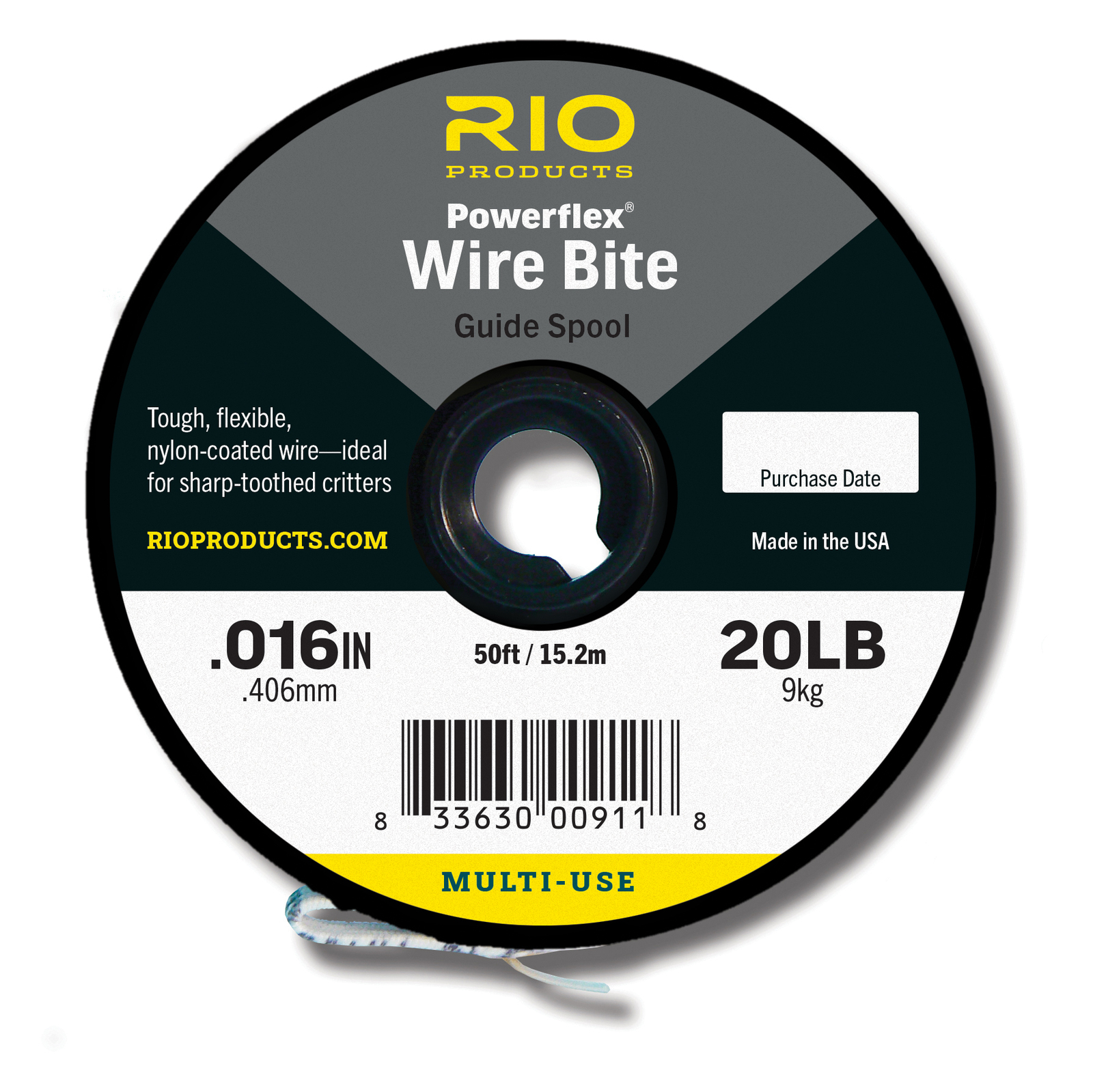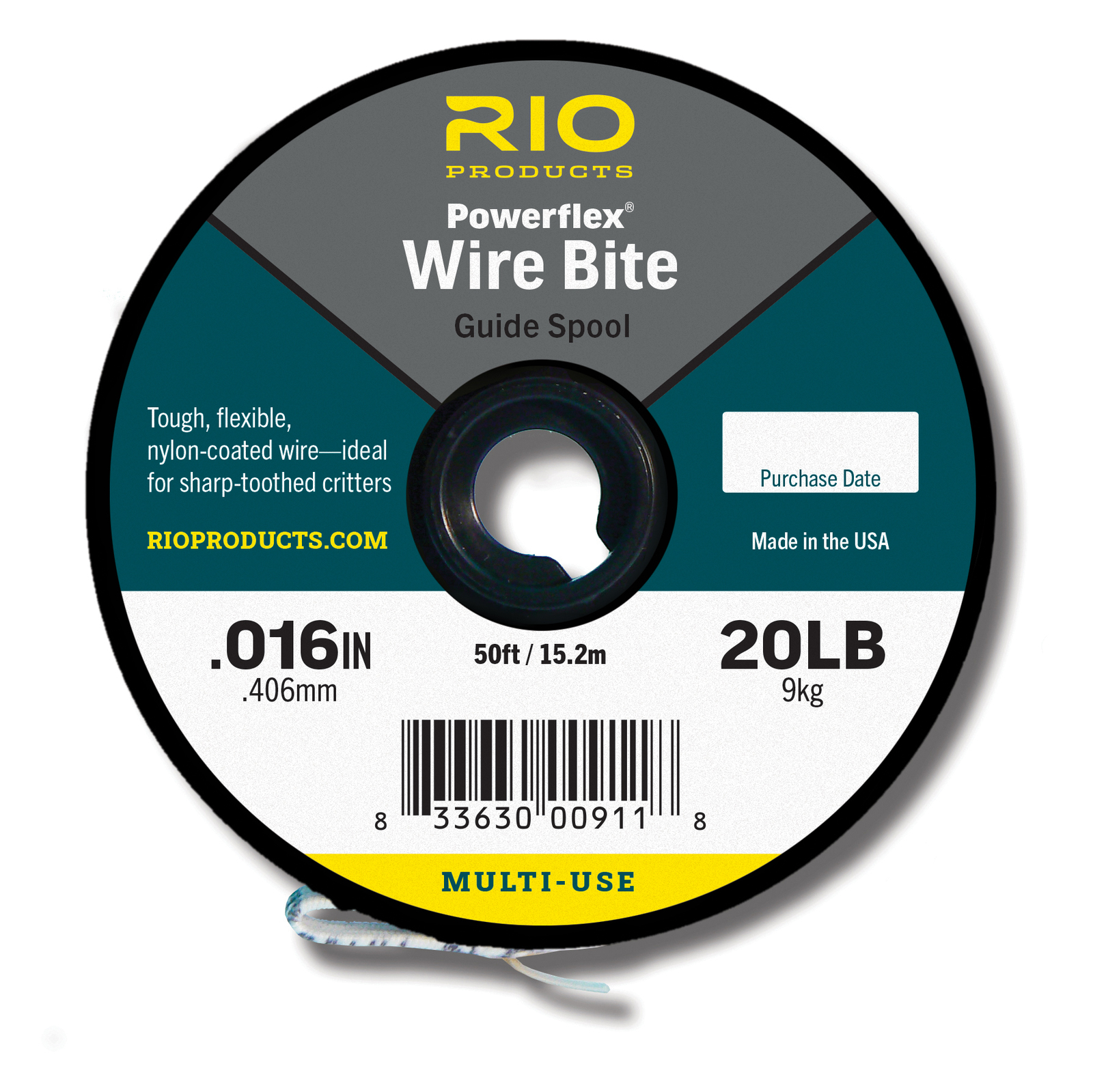 Rio Saltwater Powerflex Wire Bite Tippet
We price match
Returnable
Is this fishing gear right for you?
Get fast, free advice from an expert
Select a configuration to see prices from other sites. See a lower price? Let your expert know - we'll match it!
Ask a fly fishing expert a question about this product
What's a more premium option?
Is this right for me?
What's a cheaper option?
What should I compare this to?
Can you show me more like this?

Ask your own question
The Rio Saltwater Tippet Powerflex Wire Bite is tough, nylon coated wire that is ideal for bite tippets. Designed to withstand sharp teeth of predator fish, this material hold knots easy. Anglers who target pike, musky, bluefish, barracuda, or other toothy fish would use this.
Key Features:
Three Size Options - The tippet comes in 3 sizes: 20lb; 30lb; and 40lb test.
Two Spool Sizes - This is available on a regular sized spool with 15 feet of material; or a guide-size spool with 50 feet of material.
Easy To Tie Material - This material is designed to make it easy to tie knots with.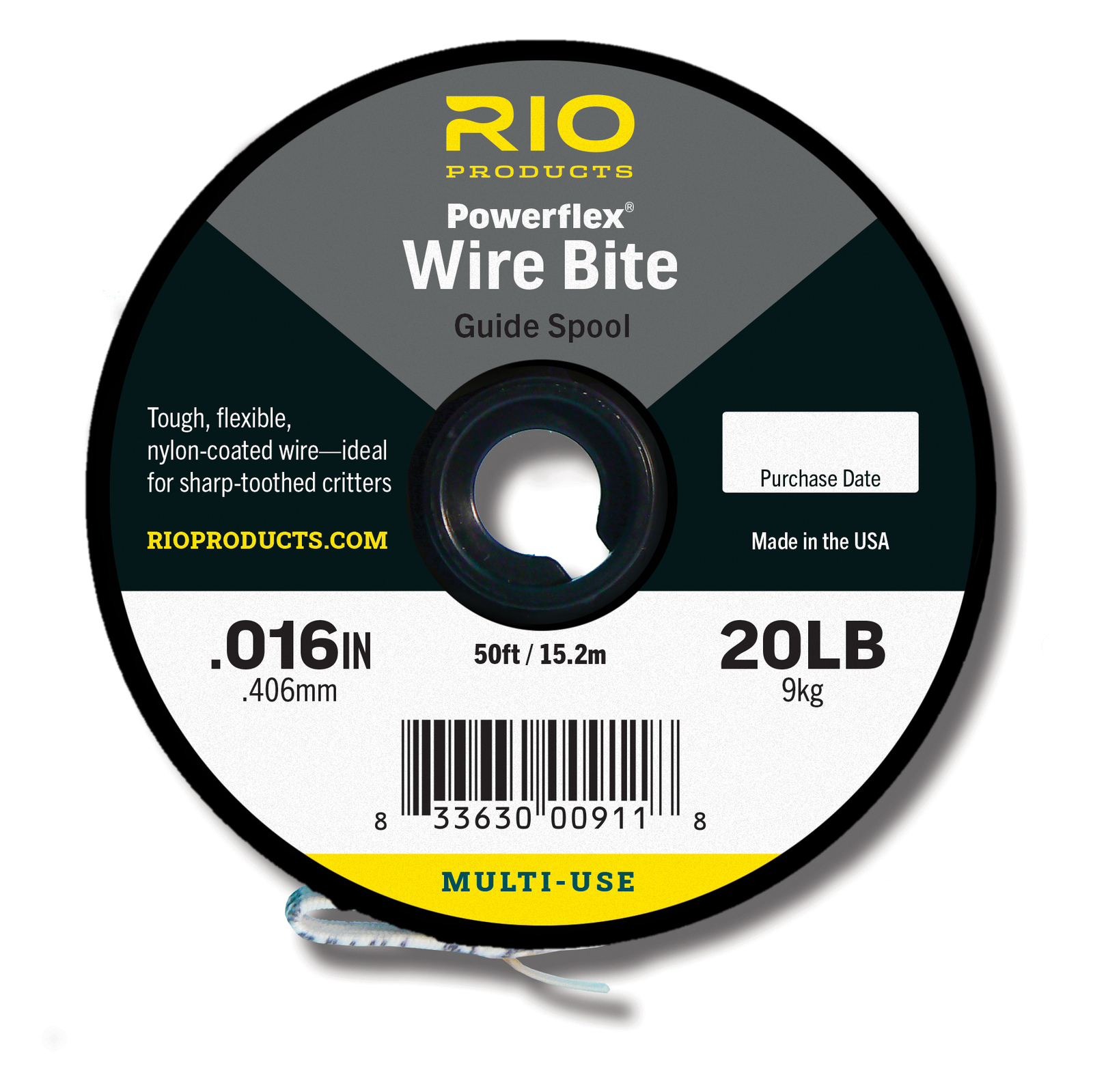 Recommended by Curated experts
Is this right for you? Chat with an expert to learn more about this product, compare it with similar options and get personalized recommendations
Would an expert recommend this fishing gear for you?
Kendrick Wilson
Verified fly fishing expert
Reviewed Jul 13, 2022
Small - medium freshwater species with sharp teeth. Inshore saltwater fish with teeth.