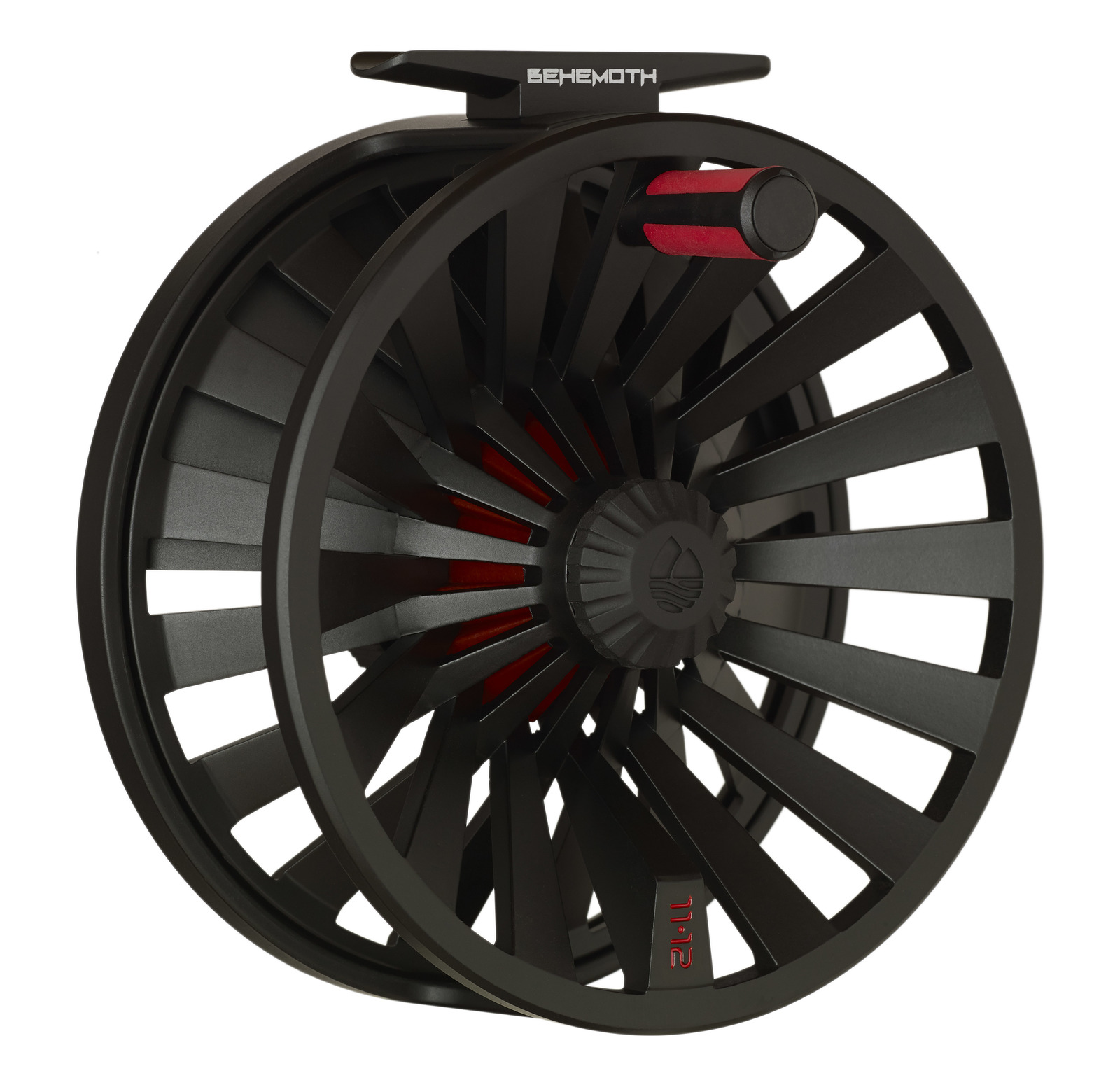 Is this fly fishing reel right for you?
Get fast, free advice from an expert
Free delivery:
Dec 18 - Dec 25
Easy returns
Eligible product if recommended by your Expert.
Check out our Return Policy
You're getting the best price
We haven't found this product listed elsewhere. If you find a lower price, let your expert know - we'll match it!
Check out our Price Match Policy
The Redington Behemoth fly reel is all you could ask for an more when looking for a powerful reel that wont break the bank. It's carbon fiber drag system is tops in this price range and has massive stopping power. The drag knob is also oversized and is easy to turn on the fly in situations where the drag needs adjustment quickly. This reel has an easy on the eye design that just looks great on any rod and the reel has a wide variety of color option. The reel is a die cast aluminum reel and is susceptible to dings and scratching. It also has little heavier in hand feel but that weight also helps make the reel feel better on a lot of rods. The spool of the reel is really wide and does allow some minimal line stacking and tangling on occasions. I'd recommend the Redington behemoth to any fly fishermen looking for a reel they don't need to use all the time but will still put huge stopping power on larger fish.
Eye catching design with twin molded soft touch reel handle

Large drag knob for quick and easy adjustment
Die cast construction is susceptible to dings

Wide spool allows line stacking and tangling

Leans towards the heavier side in its class
The Redington Behemoth Series Fly Reel is a large-arbor fly reel that fly fishermen of all skill levels would use. The die cast aluminum body provides for a strong lightweight reel. The carbon fiber drag system allows for smooth functioning when fighting fish. Available in five different models, this reel covers fly rod weights of 4wt - 12wt. This reel features a lifetime warranty. Key Features:
Oversized Drag Knob – The oversized drag knob allows for ergonomic adjustments to the drag.
Deep V Spool – The deep V on the spool allows for increased backing capacity.
Nylon Reel Case – The nylon reel case provides a safe way to store the reel when not in use.
This product has been awarded:
People love Curated Experts
matt is the man,
I'm a newbie. as new as they come. he asked me what my budget was. I'm the type that likes to buy once cry once type of person. matt offered me a few levels of budget and let me decide. he answered all my newbie questions. for weeks. so simple answer. let the pros that know what they are talking about help. he even took the time to make a new fly fishing list for when I'm ready to move into that. so thanks so much matt for everything.
Daryn Verified Customer
Jun 30, 2023
Purchased:
Matt was amazing!
Matt was so easy to work with. He answered all my questions and there were many. He offered detailed explanations for his recommendations and sold me exactly what I needed, nothing more and nothing less. He also gave me valuable information regarding the sport of fly fishing and not just the current equipment I was seeking to buy. It was an amazing experience. Thanks Matt!
Kim Verified Customer
Jun 29, 2023
Purchased:
Great fly rod and line recommendations, with great price match deals!
Rylyn found a sale for the Douglas Sky G rod and recommended it. He said that this was the best rod in the market and so I bought it. We paired it with monic Trout Master fly line. I was not disappointed at all! The rod feels intuitive and natural to cast. I could cast more accurately and a longer distance than I ever did with my previous rod.
Athis Verified Customer
Jun 24, 2023
Purchased:
Quick service and a wonderful end product!
I recently purchased a pair of waders through Curated with Stefan's help. They were very helpful and able to get me exactly what I was looking. Items were perfect for my price range and the days by the streams/lakes that I will spend my time at. I enjoy researching products on my own, and was worried Curated might take the fun out of things, but this service is great for people like me also. Whether you have an idea of what you want, or are just getting started looking I would highly recommend Curated, and Stefan!
Brandon Verified Customer
May 15, 2023
Purchased:
Josh and Curated were awesome!
Found a great deal on Curated for a Daiwa fishing pole. My sales representative, Josh, was very helpful in answering questions before the order. Even more impressive was how he and Curated responded when the rod was delivered broken (not their fault). They immediately helped guide me through the return process which provided me the confidence that this would be resolved without issue. New rod is on the way and I have already ordered a second one!
Steven Verified Customer
May 9, 2023
Purchased:
Stoked
Just getting in to fly fishing and needed supplies so glad I found this website and got Matt's help. Wouldn't have been able to start with out him! The way the site is set up with your own expert Super cool and ahead of its time. Matt killed it with gear suggestion! Can wait for my stuff to get in!
Justen Verified Customer
Apr 21, 2023
Purchased: