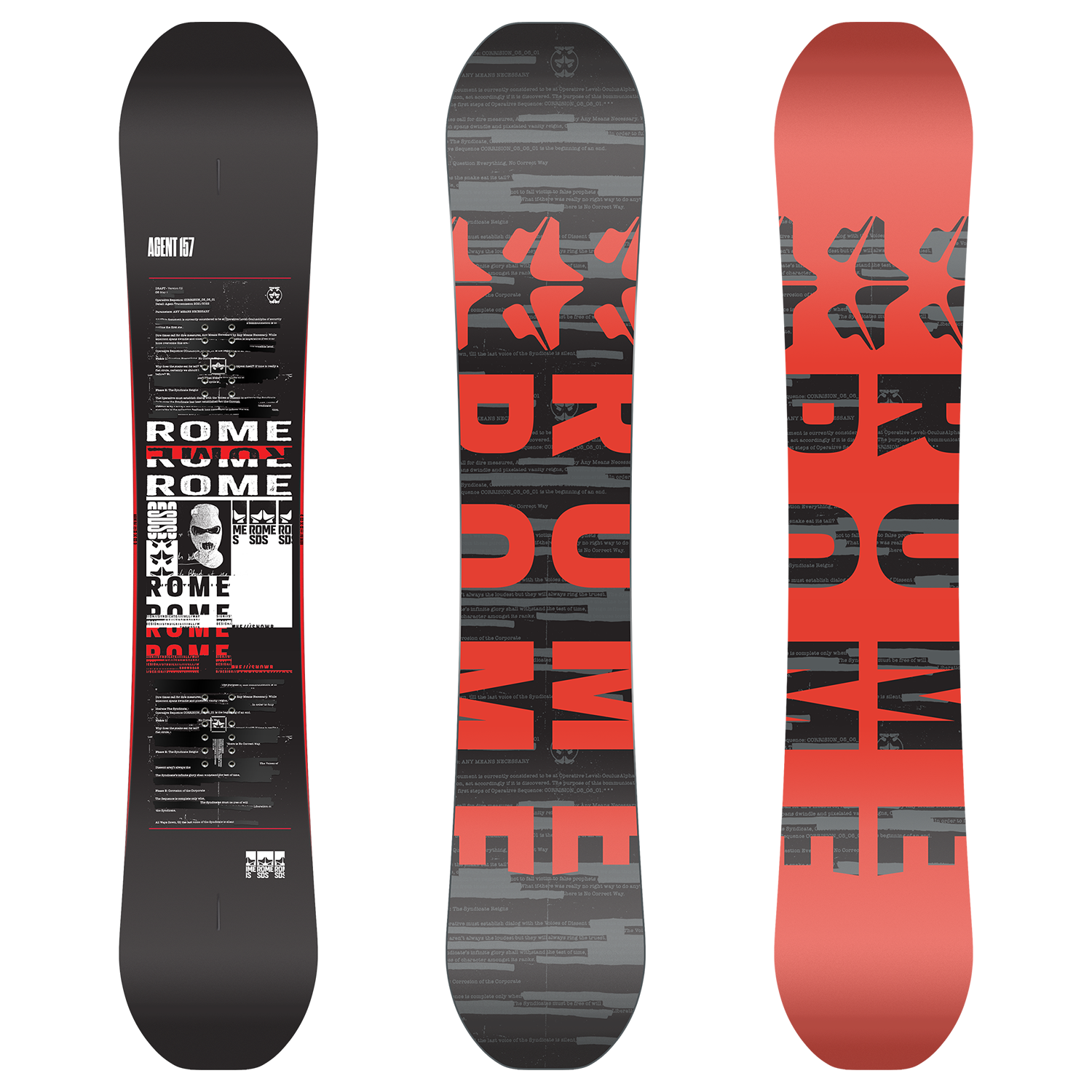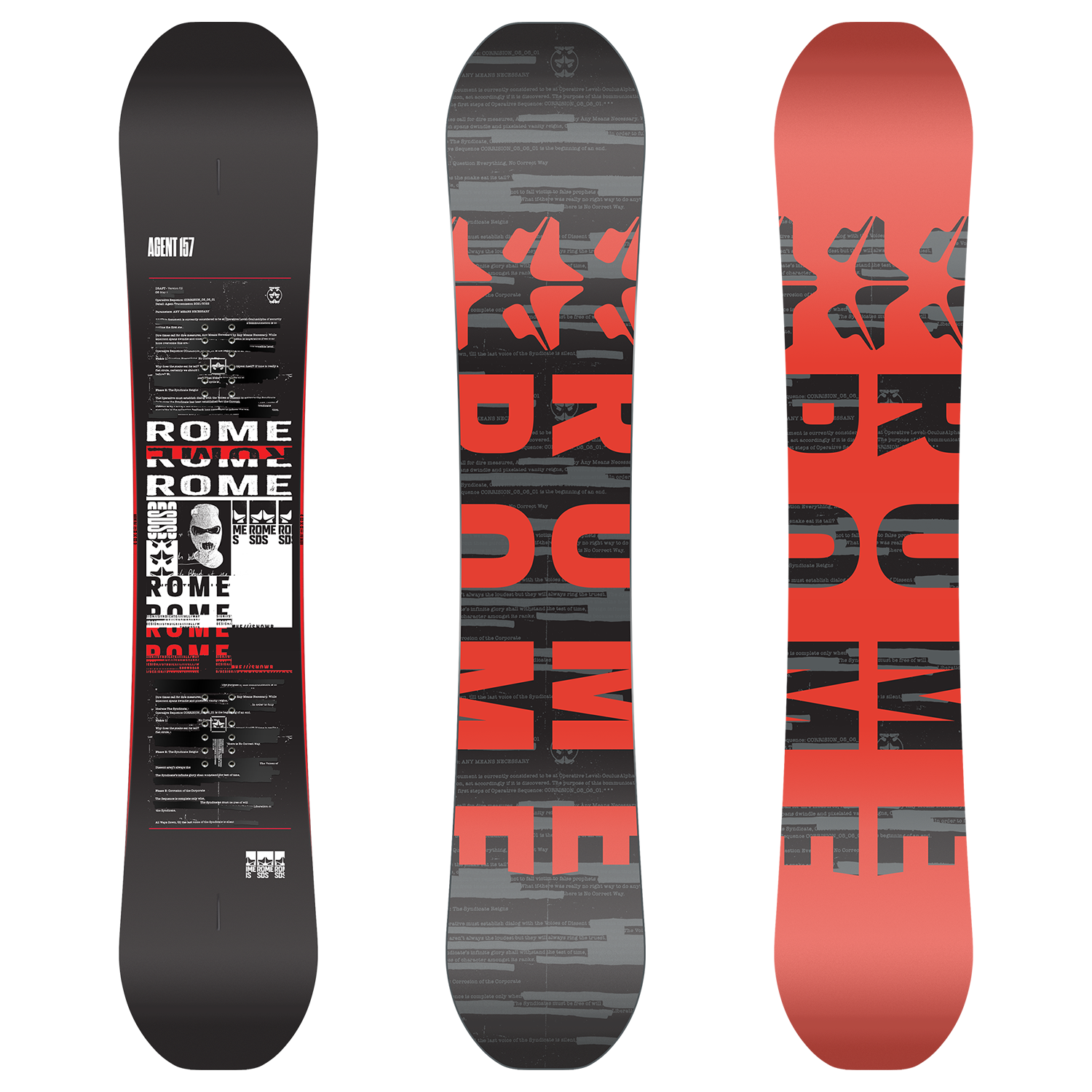 Rome
Rome Agent Snowboard · 2022
We price match
Returnable
Is this product right for you?
Get free gear advice from an expert
Select a configuration to see prices from other sites. See a lower price? Let your expert know - we'll match it!
Ask a snowboard expert a question about this product
What's a cheaper option?
How does it compare to last year's model?
What should I compare this to?
Is this right for me?
What's a more premium option?
Can you show me more like this?
The Rome Agent is an all mountain snowboard with a true twin shape that makes it great for freestyle riding. This is a great board for someone who wants a playful park oriented board that can still do it all. This board is great to butter and jib, as well as crush groomers and even some powder.
Key Features:
Fusion Camber – This positive camber has camber throughout until the small rocker sections near the contact points. This gives the board a precise and snappy feel while maintaining playful properties.
True Twin – Ride this board either direction, and it will feel the same either way. This allows the rider to do both switch and regular riding with ease.
Sintered Base – This board has a faster base that requires waxing more often than an extruded base.
Snowboard type
Freestyle, All Mountain
Snowboard skill level
Intermediate, Advanced
Core/Laminates
Bamboo, Wood
Shape description
True Twin
Snowboard bend
Rocker/Camber/Rocker
Recommended by Curated experts
Is this right for you? Chat with an expert to learn more about this product, compare it with similar options and get personalized recommendations.
Would an expert recommend this for you?
Chuck Schembre
Verified snowboard expert
Reviewed Nov 4, 2021
One of Rome's top freestyle do-it all work horses. True twin, mid flexing 5/10, with a Rome's Fusion Camber profile, which is might be the most perfect cam-rock profiles on the market. Has bamboo hotrods in the center of the board for added pop and power. Butters and presses with the best of them, and has the stability to rail carves. This board is known to have great response and edge to edge initiation for explosive turns. If you are looking to have the one board does it all, this is a perfect choice