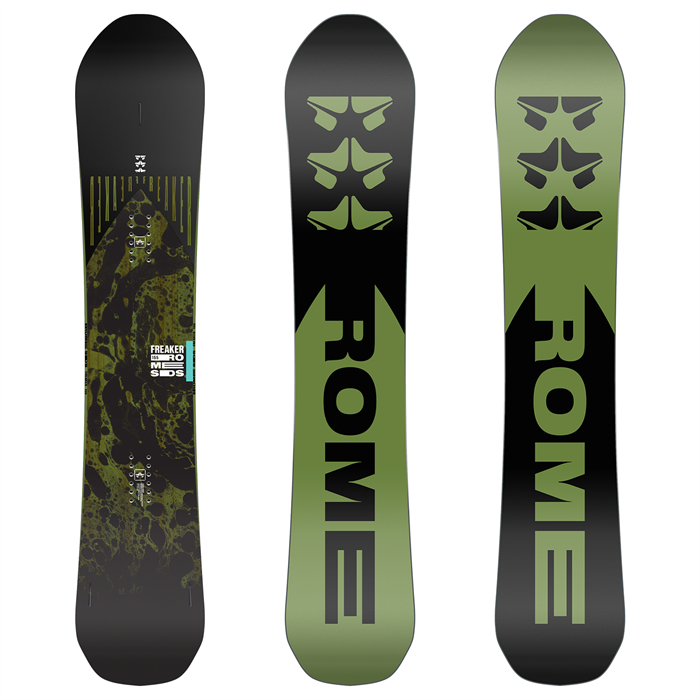 Rome
Rome Freaker Snowboard · 2022
We price match
Returnable
Is this product right for you?
Get free gear advice from an expert
Select a configuration to see prices from other sites. See a lower price? Let your expert know - we'll match it!
Ask a snowboard expert a question about this product
Is this right for me?
What should I compare this to?
How does it compare to last year's model?
What's a cheaper option?
What's a more premium option?
Can you show me more like this?
The Rome Freaker is an all mountain board, that plays as a directional twin with a stiffer flex. This board is designed for an intermediate or advanced rider who wants something responsive and snappy, that can handle high speeds and most terrains. With lots of bamboo stringers throughout the core, and a stiffer than middle-of-the-road flex, this board will power through fast turns and steep lines.
Key Features:
Fusion Camber – This features positive camber throughout the board until small pockets of rocker at the contact points; Giving a precise and powerful feel, while having enough rocker to float when needed.
Bamboo Hotrods – Rods of bamboo that start inside the insert pack and go to the tip and tail, as well as one in the nose and two in the tail, make this board snappy and easy to drive through turns.
Sintered Base – A faster base overall, but requires waxing more often than an extruded base.
Snowboard type
All Mountain
Snowboard bend
Rocker/Camber/Rocker
Snowboard shape
Directional Twin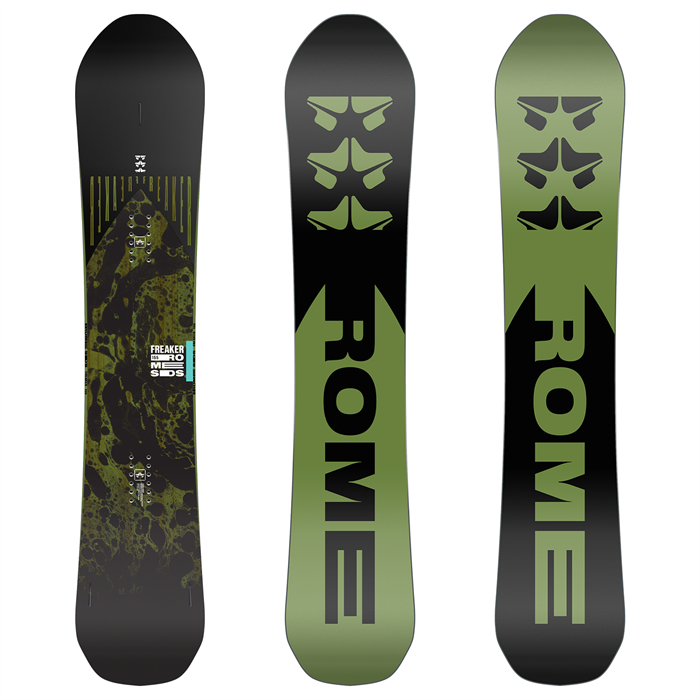 Recommended by Curated experts
Is this right for you? Chat with an expert to learn more about this product, compare it with similar options and get personalized recommendations.
Would an expert recommend this for you?
Ty Wilson
Verified snowboard expert
Reviewed Oct 31, 2021
This is an all-mountain directional twin, hard-charging yet playful board. It has a fusion camber with bamboo hot rods for amazing response and pop. 7/10 flex.