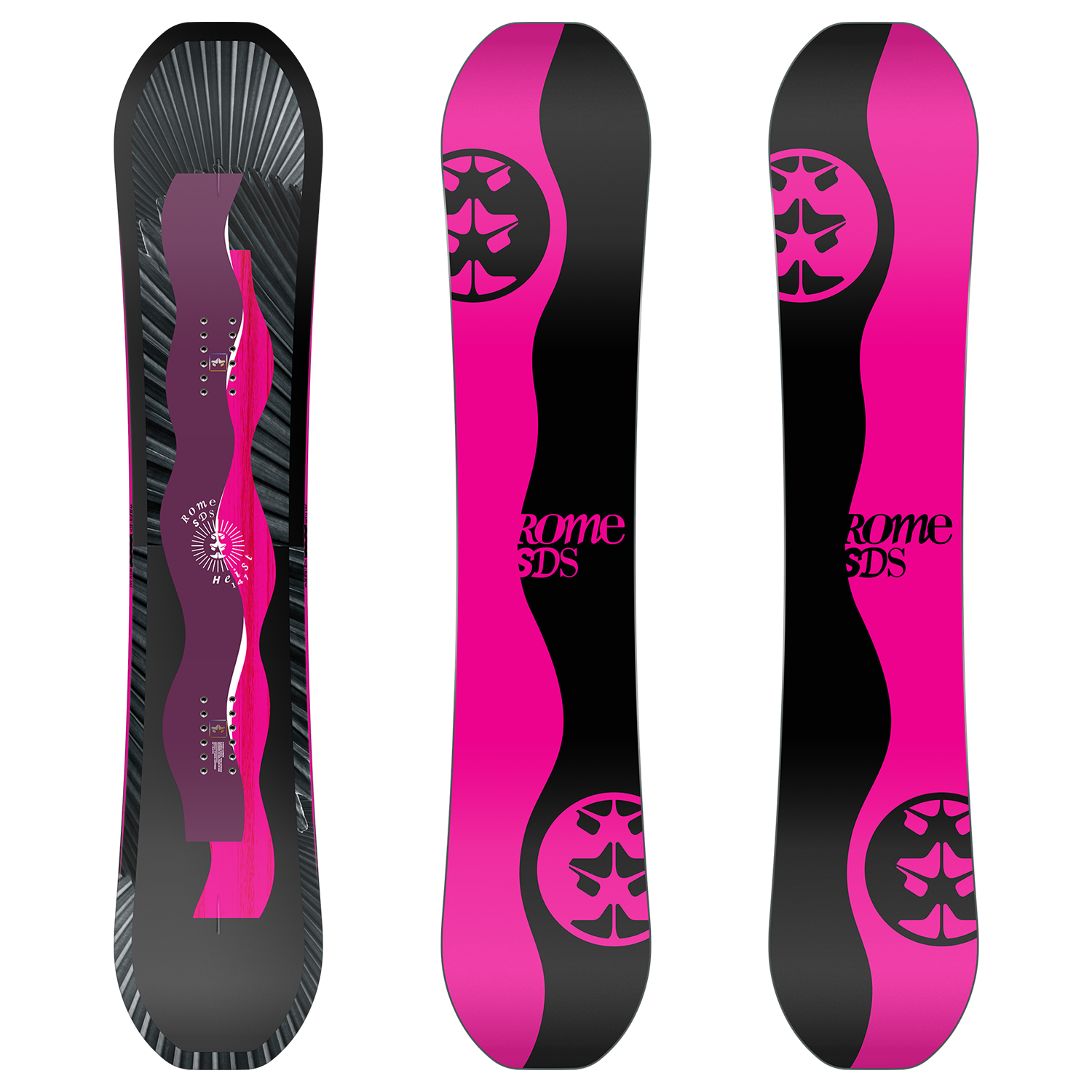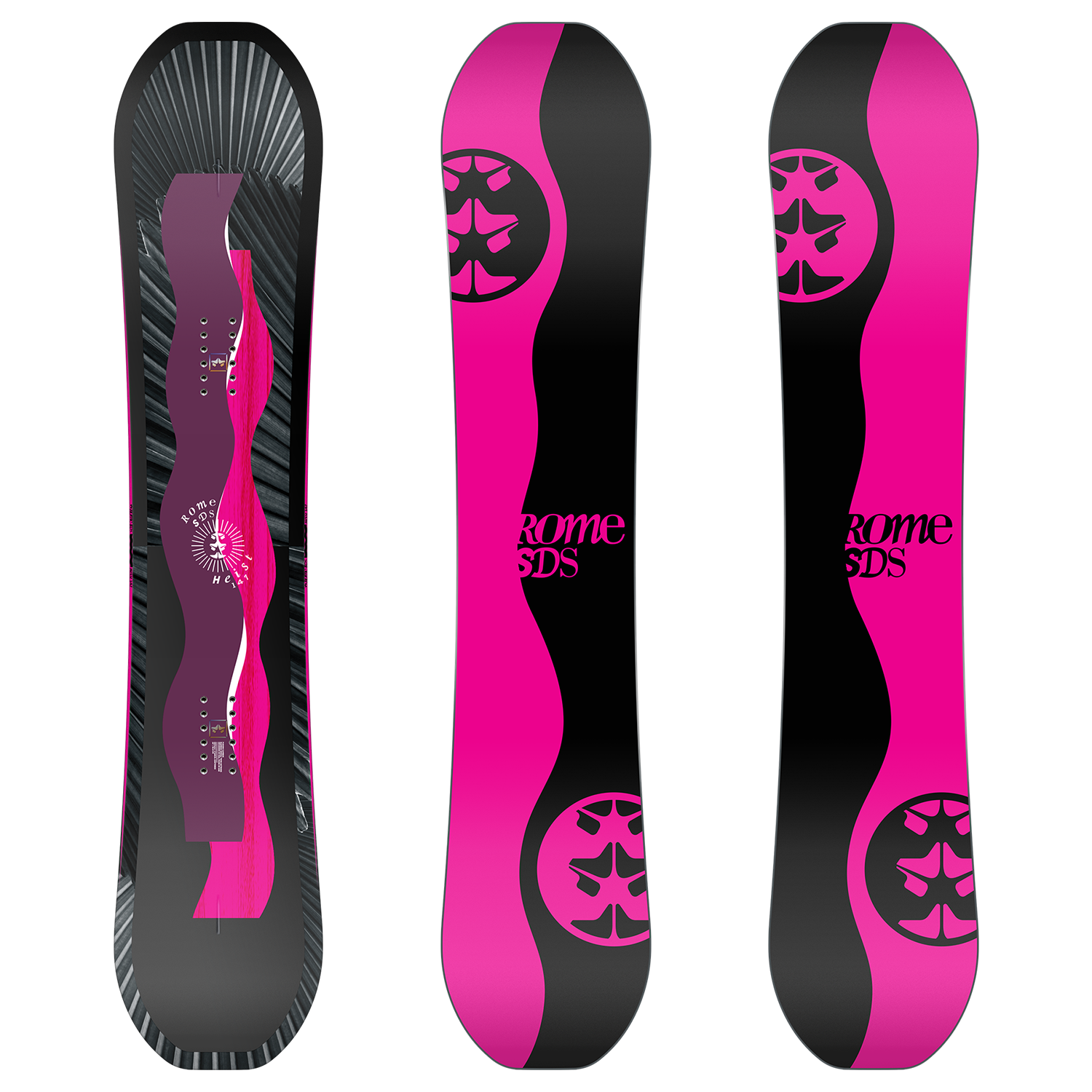 Rome
Rome Heist Snowboard · 2022
We price match
Returnable
Is this product right for you?
Get free gear advice from an expert
Select a configuration to see prices from other sites. See a lower price? Let your expert know - we'll match it!
Ask a snowboard expert a question about this product
What's a cheaper option?
What should I compare this to?
What's a more premium option?
How does it compare to last year's model?
Is this right for me?
Can you show me more like this?
The Rome Heist is an all-mountain board with a mellow flex and a true twin shape. This is a great board for an intermediate rider or an advanced rider who wants something with a more playful flex. With bamboo rods and Fusion Camber beneath the feet, this board will have plenty of snap and pop despite its more mellow flex.
Key Features:
Fusion Camber – With camber between the feet and small amounts of rocker at the contact points, this is a stable platform that gives the precision of camber and some float from the rocker.
Bamboo Omega HotRods – Rods of bamboo in the core, starting just inside the binding and extending to the tip and tail, and a single rod in the board's nose and tail combine for a snappy but playful and pressable area.
PowerSlide Base – This is an extruded base that is very durable and requires very little maintenance, without sacrificing too much speed.
Snowboard type
All Mountain
Snowboard skill level
Intermediate, Advanced
Core/Laminates
Bamboo, Wood
Shape description
True Twin
Snowboard bend
Rocker/Camber/Rocker
Recommended by Curated experts
Is this right for you? Chat with an expert to learn more about this product, compare it with similar options and get personalized recommendations.
Would an expert recommend this for you?
Logan K
Verified snowboard expert
Reviewed Nov 4, 2021
All-mountain-oriented board from a sick company! This board has the rocker/camber/rocker profiles which give it pop, stability, and extra edge hold. The rocker in the tips helps in powder too! Would take this board anywhere. Medium flex keeps it stable at higher speeds and gives more control for steep stuff. True twin - can ride it either way!