Winter sports expert Jeffrey
recommended it to a customer in El Paso 23 hours ago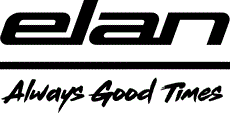 Elan
Elan Ripstick 88 W Skis · Women's · 2022 · 162 cm
We price match
Returnable
Currently out of stock
Our experts can find an alternative for you
Are these skis right for you?
Get fast, free advice from an expert
Designed by women looking for versatility and progression, from the front side groomers to the back side bowls, the Ripstick 88 is wide enough, strong enough and bold enough to handle whatever the mountains dish out.
As a true all-mountain ski, you can take the Ripstick 88 W anywhere with confidence. It is the bridge between on and off piste providing a smoothness and confidence under your feet in any conditions or terrain. Inheriting the tech pedigree from wider Ripsticks, it's equally confident off piste as it is on groomers or invariable crud at the end of the day. Optimizing Elan's unique Amphibio profile this narrower 88mm Ripstick is agile, smooth and easy to ski. The secret lies within the innovative Amphibio Carbon Line Technology for a snappy and lively feel while the SST sidewalls complement the TubeLite wood core for direct transmission of power edge to edge.
Recommended by Curated experts
Is this right for you? Chat with an expert to learn more about this product, compare it with similar options and get personalized recommendations
Would an expert recommend these for you?
Travis Gerhardt
Verified ski expert
Reviewed Jul 13, 2022
They have a special sidecut shape for the left and right sides to give a one of a kind turning feel that no other brand has! They're extremely lightweight for easy maneuverability but still stiff enough to tackle anything on the mountain with ease! A bit narrow for super deep powder but they're so light giving pretty good powder performance as well!
Mikaela C.
Verified ski expert
Reviewed Jul 13, 2022
Elan makes great skis, and their Ripstick line is some of the best! Super carvable and has a lively feel. These skis are unique in the fact that they have a left and right ski making the design specific to both the inside and outside edge providing excellent control and stability!