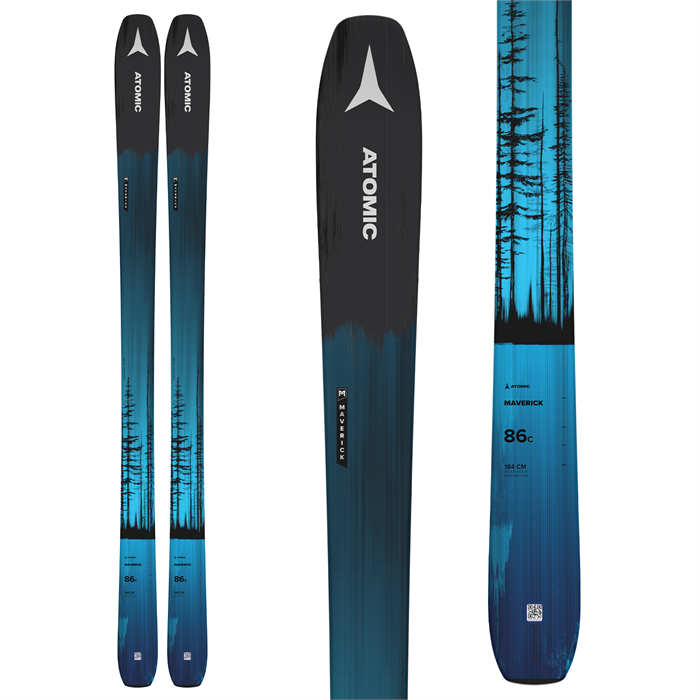 Atomic
Atomic Maverick 86 C Skis · 2022
We price match
Returnable
Currently out of stock
Our experts can find an alternative for you
Are these skis right for you?
Get fast, free advice from an expert
Select a configuration to see prices from other sites. See a lower price? Let your expert know - we'll match it!
Ask a ski expert a question about this product
What boots go with these skis?
What bindings go with these skis?
Is this right for me?
How do I choose the right length?
Can you show me more like this?

Ask your own question
The Atomic Maverick 86 C is perfect for frontside skiers who want to start exploring off trail. At 86mm underfoot, the Maverick strikes a nice blend of carving performance and all-mountain versatility. Added width in the tips help provide float in soft snow, and the profile design creates a strong hold on hard, icy conditions.
Key Features:
Flow Profile – Blends the perfect amount of rocker and camber to ensure a solid edge hold on every turn.
HRZN Tech Tip – 10% more surface area is added to the ski tips to create improved flotation in powder and better tracking through choppy snow.
OMatic Core – The combination of poplar, fiberglass and carbon creates the perfect balance of performance and stability.
Carbon Backbone – An ultra-lightweight carbon insert is added that runs the length of the ski and acts like a stabilizing backbone.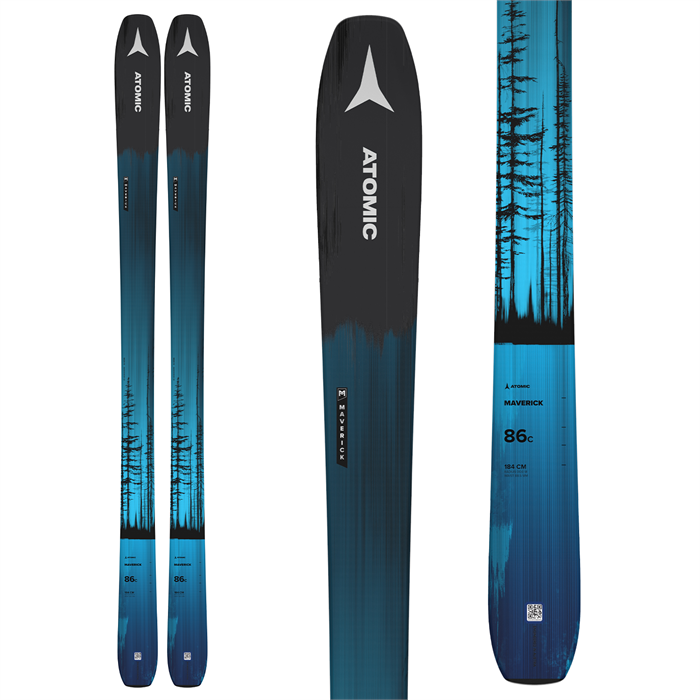 Recommended by Curated experts
Is this right for you? Chat with an expert to learn more about this product, compare it with similar options and get personalized recommendations
Would an expert recommend these for you?
Luke Mislinski
Verified ski expert
Reviewed Jul 13, 2022
Atomic combined a wood core, metal laminate, and carbon fiber to produce a ski with excellent energy out of the turn and a smooth, damp ride. Camber underfoot with rocker and early taper in the tips and tails give you easy turn initiation and a ski that won't hook in softer snow.
Tony Karzen
Verified ski expert
Reviewed Jul 13, 2022
The true all-mountain skier looking for a quick ski edge to edge in a lightweight package that is very responsive under foot.