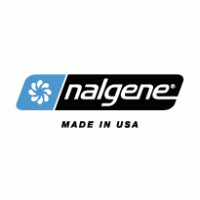 Nalgene
Nalgene - Wm 1 Qt Sustain - Olive
We price match
Returnable
Currently out of stock
Our experts can find an alternative for you
Is this product right for you?
Get free gear advice from an expert
The Nalgene Wm 1 Qt Sustain - Pomegranate bottle  anew twist for an old classic. This staple for any hiker or backpacker is now made with plastic that's destined for landfills. Leakproof and lightweight, the Nalgene is built to last a lifetime and deserves a spot in everyone's pack.
Key Features:
Fits Filtration Devices – Snap most filtration devices onto the Nalgene for quick, clean water in a flash.
Responsibly Manufactured – Derived from 50% waste plastic that offsets the use of fossil fuels. The result is a high-performance BPA/BPS-free bottle for water that tastes clean and fresh.
Dishwasher Safe – Toss it in the dishwasher after a day on the trail and be confident it will perform as designed for years to come.
Recommended by outdoors experts
Is this right for you? Chat with an expert to learn more about this product, compare it with similar options and get personalized recommendations
Would an expert recommend this for you? Find out now!