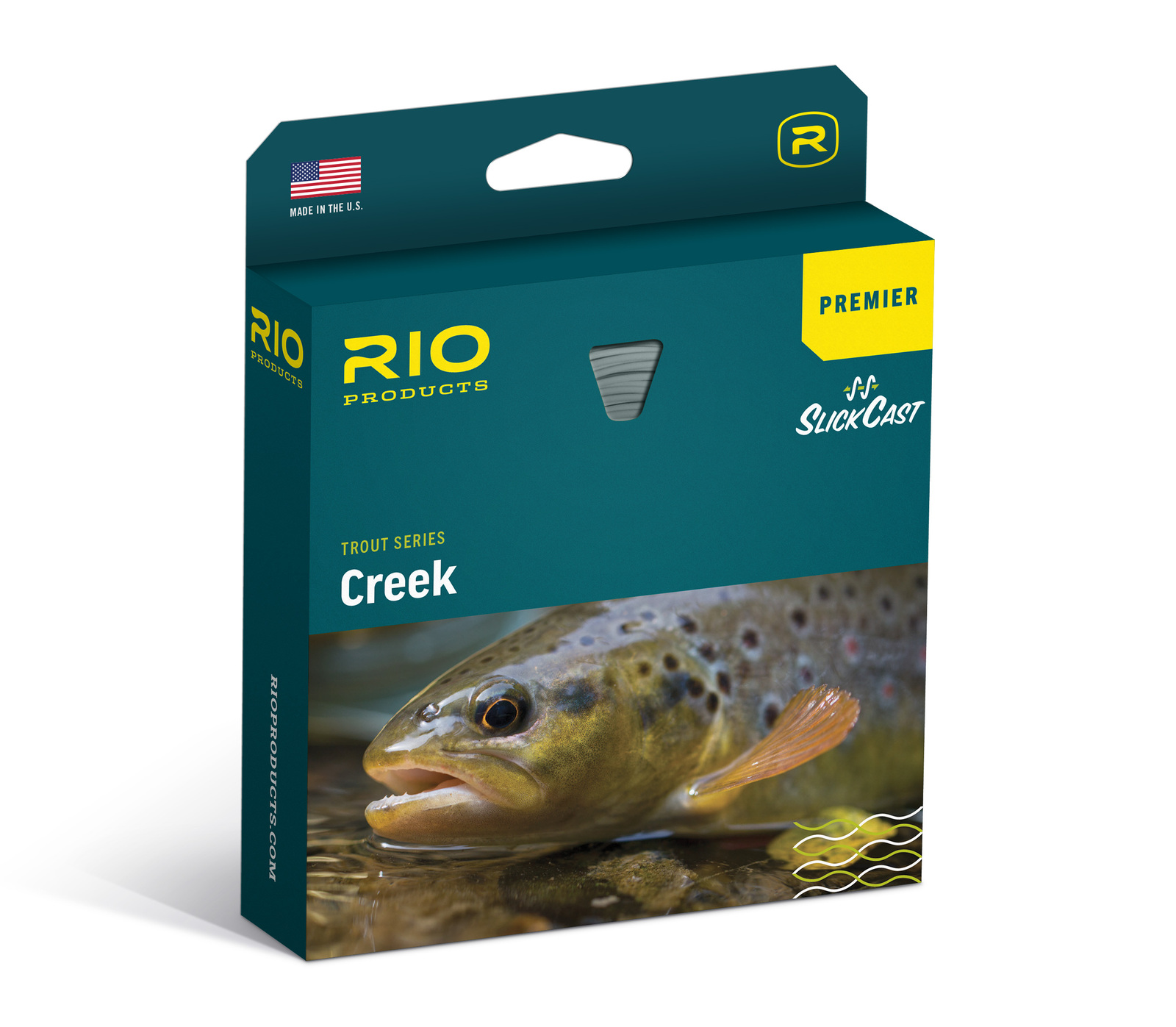 Rio Premier Rio Creek Fly Line · WF · 3wt · Floating · Green - Yellow
We price match
Returnable
Selling Fast!
This item has only a few units left in stock
Is this product right for you?
Get free gear advice from a fishing expert
We haven't found this product listed elsewhere. If you find a lower price, let your expert know - we'll match it!
The Rio Freshwater Trout Series Premier Rio Creek is designed for small streams and creeks, or ultralight fly anglers. The taper on this line is designed to load at 10-15ft so anglers can make short casts in tight situations. This weight-forward floating line come in sizes 0-5WF. Key Features:
Cold Water Core – The cold water core helps prevent coiling and tangles.
SlickCast Coating – This line is coated with Rio's SlickCast to help reduce friction and improve casting.
MaxFloat Tip – The tip is made so that it floats twice as high as regular tips, without increasing the diameter of the fly line.

Recommended by outdoors experts
Is this right for you? Chat with an expert to learn more about this product, compare it with similar options and get personalized recommendations
Would an expert recommend this for you? Find out now!