Winter sports expert Sammy
recommended it to a customer 7 days ago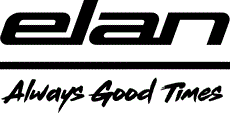 Elan
Elan Ripstick 94 W Skis · Women's · 2023
We price match
Returnable
Are these skis right for you?
Get fast, free advice from an expert
Select a configuration to see prices from other sites. See a lower price? Let your expert know - we'll match it!
Ask a ski expert a question about this product
Can you show me more like this?
Is this right for me?
What boots go with these skis?
What bindings go with these skis?
How do I choose the right length?

Ask your own question
The Elan Ripstick 94 W Skis are the perfect choice for any adventure on the mountain. Whether you're hitting the front side, back side, chutes, steeps, trees, or even venturing into the backcountry, these skis have got you covered. With a versatile 94mm waist width and Elan's most advanced asymmetrical technology, these skis offer exceptional performance in all conditions.
Key Features:
Lightweight Design: The Ripstick 94 W packs a ton of punch in a considerably lightweight package.
Amphibio Carbon Line Technology: Upgraded with Elan's most advanced asymmetrical technology, carbon rods are inserted into the extremely lightweight wood core for an exceptionally damp and stable platform that is amplified with strategically placed carbon reinforcements over the edges of the skis to power every turn with precision and perfection.
Versatile Waist Width: Sitting pretty at a versatile 94mm waist width, it's wide enough to handle powder yet narrow enough to lay trenches on groomers.
Silky Smooth Performance: Get ready for silky smooth performance across the entire mountain with these high-performance skis.
Perfect for Freeride Adventures: The ultimate freeride set up for the softest, deepest conditions to variable mixed terrain found on the mountain.
Recommended by Curated experts
Is this right for you? Chat with an expert to learn more about this product, compare it with similar options and get personalized recommendations