Winter sports expert Randy
recommended it to a customer in New Providence 5 hours ago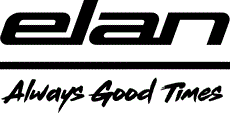 Elan
Elan Ripstick 88 W Skis · Women's · 2023 · 154 cm
We price match
Returnable
Currently out of stock
Our experts can find an alternative for you
Are these skis right for you?
Get fast, free advice from an expert
Designed by women looking for versatility and progression, from the front side groomers to the back side bowls, the Ripstick 88 is wide enough, strong enough and bold enough to handle whatever the mountains dish out.
As a true all-mountain ski, you can take the Ripstick 88 W anywhere with confidence. It is the bridge between on and off piste providing a smoothness and confidence under your feet in any conditions or terrain. Inheriting the tech pedigree from wider Ripsticks, it's equally confident off piste as it is on groomers or invariable crud at the end of the day. Optimizing Elan's unique Amphibio profile this narrower 88mm Ripstick is agile, smooth and easy to ski. The secret lies within the innovative Amphibio Carbon Line Technology for a snappy and lively feel while the SST sidewalls complement the TubeLite wood core for direct transmission of power edge to edge.
Recommended by Curated experts
Is this right for you? Chat with an expert to learn more about this product, compare it with similar options and get personalized recommendations
Would an expert recommend these for you? Find out now!