Winter sports expert Shannon
recommended it to a customer in Gray 19 hours ago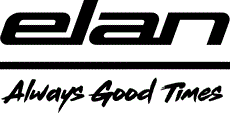 Elan
Elan Element LS Skis + EL 10 GW Bindings · 2023 · 168 cm
We price match
Returnable
Selling Fast!
This item has only a few units left in stock
Are these skis right for you?
Get fast, free advice from an expert
We haven't found this product listed elsewhere. If you find a lower price, let your expert know - we'll match it!
Ask a ski expert a question about this product
What boots go with these skis?
How do I choose the right length?
What bindings go with these skis?
Can you show me more like this?
Is this right for me?

Ask your own question
A true game improvement tool, The Element is designed to boost your confidence on the snow helping you find the balance and control to link turns all day long.
Element skis make good skiers better by providing a stable skiing platform and offering a higher degree of forgiveness, for an easier and better experience. Element Skis are equipped with Groove Technology that ensures even flex for balance and control in every turn. The Power Shell and Dual Woodcore construction provides stability, making them the perfect choice for skiers of all levels and Parabolic rocker makes promotes easy turn initiation, that allows fast progression.
Recommended by Curated experts
Is this right for you? Chat with an expert to learn more about this product, compare it with similar options and get personalized recommendations
Would an expert recommend these for you? Find out now!