Winter sports expert Steve
recommended it to a customer in Arvada 1 day ago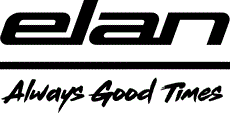 Elan
Elan Wildcat 76 LS Skis + ELW 9.0 GW Shift Bindings · 2023 · 166 cm
We price match
Returnable
Are these skis right for you?
Get fast, free advice from an expert
We haven't found this product listed elsewhere. If you find a lower price, let your expert know - we'll match it!
Ideal for effortless all mountain carving and cruising, the Wildcat 76 has the power to expand your limits by inspiring you with confidence & ease through every turn. Profoundly light, yet uncharacteristically strong, the Wildcat 76 C is an impressive engineering feat as one of the lightest skis in the world. The maneuverable, narrower ski with quick edge to edge performance features a lightweight wood core and Amphibio Truline Technology, an advanced asymmetrical design to match the movement of the skier with optimal balance, thus leading to the perfect turn. The versatile set up is complete with the Power Shift bindings for the best flex while maintaining an overall light weight for a smooth and confident skiing experience.
Recommended by Curated experts
Is this right for you? Chat with an expert to learn more about this product, compare it with similar options and get personalized recommendations
Would an expert recommend these for you? Find out now!