Winter sports expert Dalton
recommended it to a customer in Tea 5 days ago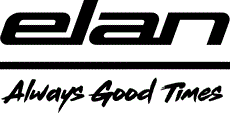 Elan
Elan Element LS Skis + ELW 9 GW Bindings · Women's · 2023 · 152 cm
We price match
Returnable
Currently out of stock
Our experts can find an alternative for you
Are these skis right for you?
Get fast, free advice from an expert
Ask a ski expert a question about this product
Is this right for me?
What bindings go with these skis?
What boots go with these skis?
Can you show me more like this?
How do I choose the right length?

Ask your own question
Carving a well-balanced, perfectly executed turn is one of the greatest feelings on earth and the Element is proven to make this easier to achieve. Get inspired, have more fun and make the slopes your element.
Core/Laminates
Power Shell and Dual Woodcore
Recommended by Curated experts
Is this right for you? Chat with an expert to learn more about this product, compare it with similar options and get personalized recommendations
Would an expert recommend these for you? Find out now!