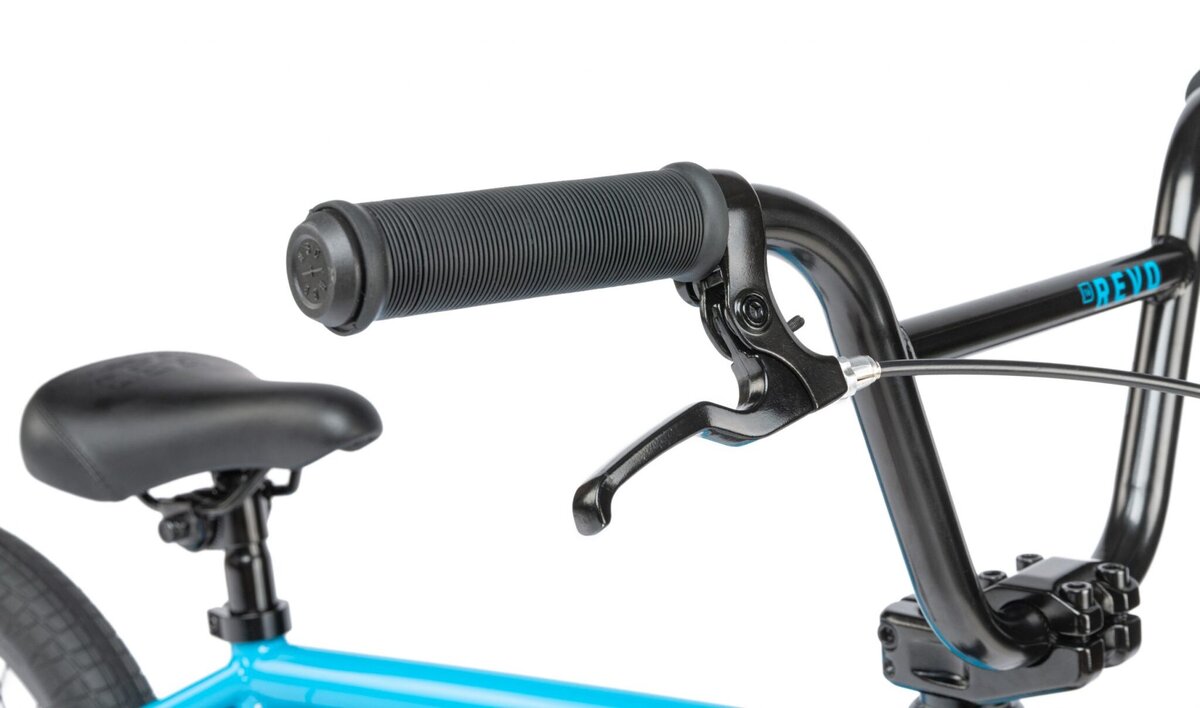 Radio Revo 16" Kids Bike · Surf Blue · One size
Currently out of stock
Our experts can find an alternative for you
Is this gear right for you?
Get fast, free advice from an expert
Ask a cycling expert a question about this product
What's a more premium option?
What should I compare this to?
Is this right for me?
What's a cheaper option?
Can you show me more like this?

Ask your own question
"The Revo line allows you to get your first taste of the BMX world on a solid and well-designed bike. We took extra care when hand selecting the components on these bikes to ensure that the bike could be ridden straight out of the box, simple to work on and maintain, but also easily upgradable over time. Despite the low price-point, the Revo is packed full of great features like 25-9 gearing and short/responsive pro-inspired geometry.
The Revo 16″ is a scaled-down version of the 20″. We designed the Revo to follow a similar responsive geometry set as our dice 16″, allowing the younger rider to really put this bike through its paces. Despite the low price point, you'll find plenty of neat details on the revo 16″ including the tapered fork blades and even an alloy seat post to help shred the grams."
Frame
Radio Revo 16 frame, full 1020 hi-ten
Brakes
RADIO "AM" caliper brake, alloy, front / RADIO "AM-U" u-brake, alloy, rear
Fork
Radio Rookie 16 fork, hi-ten
Handlebars
Radio Revo 16 bar, hi-ten
Tires
Radio Rookie tires, 16 x 2.1
Recommended by Curated experts
Is this right for you? Chat with an expert to learn more about this product, compare it with similar options and get personalized recommendations
Would an expert recommend this for you? Find out now!