Winter sports expert Shannon
recommended it to a customer in Mountain Village 8 hours ago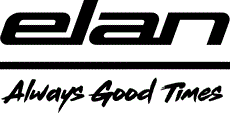 Elan
Elan Wingman 86 Ti Skis · 2023 · 178 cm
We price match
Returnable
Currently out of stock
Our experts can find an alternative for you
Are these skis right for you?
Get fast, free advice from an expert
The perfect combination of performance and ease, Wingman 86 Ti offers a smooth ride in all conditions thanks to its robust footprint and construction.
Capable of making the perfect turn across all terrain and speeds, the Wingman 86 Ti with Amphibio Truline features strategic placement of materials to be strong, stable and smooth through every turn. The slightly wider all-mountain chassis is made with a titanium reinforced Laminated Woodcore and offered with or without the free-flexing Fusion X system and excels in all conditions.
Recommended by Curated experts
Is this right for you? Chat with an expert to learn more about this product, compare it with similar options and get personalized recommendations
Would an expert recommend these for you? Find out now!