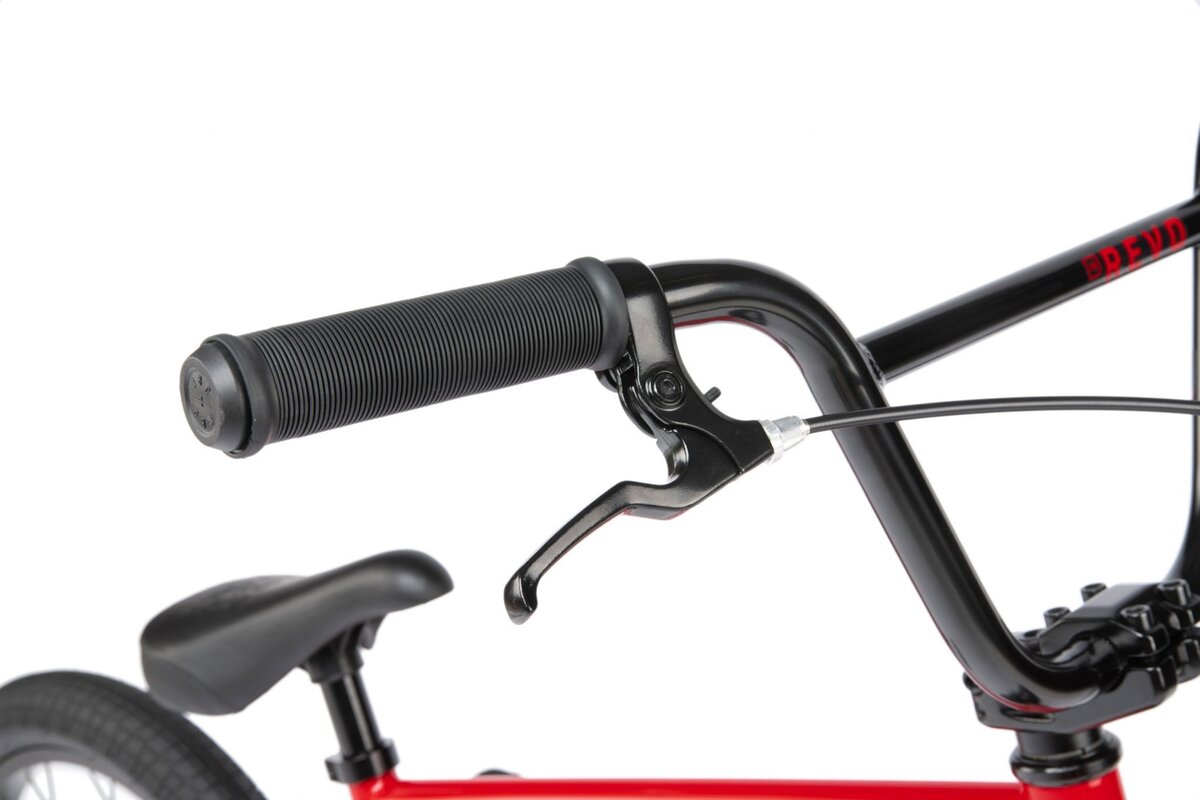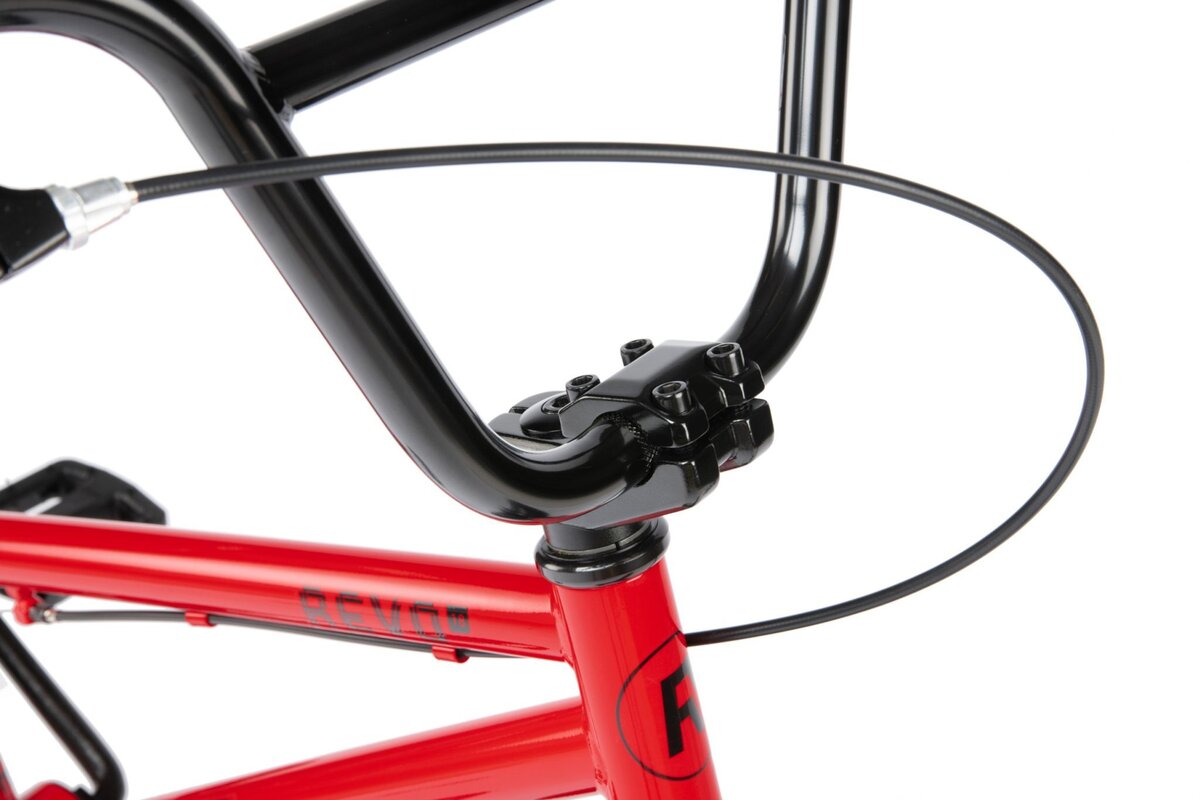 Color
Is this mountain bike right for you?
Get fast, free advice from an expert
Ask a cycling expert a question about this product
What should I compare this to?
Can you show me more like this?
What's a more premium option?
What's a cheaper option?
Is this right for me?

Ask your own question
THE REVO LINE ALLOWS YOU TO GET YOUR FIRST TASTE OF THE BMX WORLD ON A SOLID AND WELL-DESIGNED BIKE. WE TOOK EXTRA CARE WHEN HAND SELECTING THE COMPONENTS ON THESE BIKES TO ENSURE THAT THE BIKE COULD BE RIDDEN STRAIGHT OUT OF THE BOX, SIMPLE TO WORK ON AND MAINTAIN, BUT ALSO EASILY UPGRADABLE OVER TIME. THE REVO 18″ SITS ONE STEP BELOW A FULL SIZE 20″ BMX BIKE, GIVING YOUNGER RIDERS A SNAPPIER AND MORE RESPONSIVE BIKE WHICH FITS THEM PERFECTLY. MUCH LIKE OUR DICE 18″ MODEL, YOU'LL FIND A LIGHTWEIGHT SLIM COMBO SADDLE AND SMALLER 25-9 GEARING MAKING THIS BIKE LOOK AND RIDE JUST LIKE A PRO LEVEL COMPLETE.
Frame
Radio REVO 18 frame, full 1020 hi-ten
Brakes
Front: Radio AM caliper brake, alloy
Fork
Radio Rookie 18 fork, hi-ten
Handlebars
Radio REVO 18 bar, hi-ten
Tires
Radio Rookie tires, 18 x 2.1
Brake Levers
Radio AM brake lever, alloy
Chainrings
Radio Rookie sprocket, steel, 25t
Crankset
Radio Rookie OPC forged crank CrMo, 152mm
Front Hub
RADIO "Rookie" steel hub, lb, 28h
Headset
FSA a-head-set loose ball
Hubs
Front: Radio Rookie steel hub, loose ball, 28h
Rear Hub
RADIO "Rookie" cassette hub, steel hub, lb, 9t, 28h
Saddle
Radio Century slim combo seat
Stem
SALT JUNIOR topload stem, 40mm reach
Tape/Grips
Radio JUNIOR grips, flangeless, 130mm
Recommended by Curated experts
Is this right for you? Chat with an expert to learn more about this product, compare it with similar options and get personalized recommendations
Would an expert recommend this for you? Find out now!